Carolyn Mc Diarmid
The month of August is dedicated to acknowledging and celebrating all women. We pay special tribute to more than 20 000 women who marched to the Union Buildings in August 1956.
In acknowledgement, we interviewed a few of our Mazarian trainees across the country. They spoke to us about their inspirations, how they got into the field and much more.
Meet Carolyn Mc Diarmid, Trainee Accountant at Mazars in Cape Town.
We are always interested in learning more about our trainees. Tell our readers more about yourself and the journey in your particular field.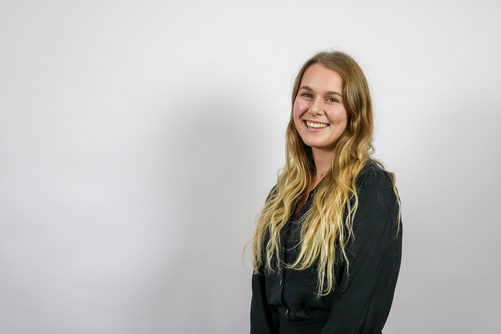 I went to school in Cape Town and studied BAcc at Stellenbosch. I didn't take accounting at school and thus in university, I had to do a conversion course to allow to me study BAcc. This was challenging as you learn the high school syllabus in your first year and then have to self-study the whole of the first year's curriculum (for students that did have accounting at school) in a 3-week course before one's second academic year starts. It was challenging but it was worth it.
I am a sister, a daughter and a friend. I am a talkative and energetic person who loves to keep a good balance between work and personal life (if possible).
 What attracted you to Mazars? What stood out about the firm?
What attracted me to the firm was that they had big clients and offered similar opportunities that the big 4 does (secondment), however, the interaction with management and senior personnel was more frequent.
  From your perspective, what makes a great leader?
Someone who is a good communicator, respectful and instils confidence. You don't necessarily need to be the best at everything you do but if you can communicate to the team in a respectful and confident manner, and be organised in your methods and have clear views on the common goal, your team will have confidence in you and people will gravitate toward you.
List some of your favourite "she-roes":
Yolandie Ferreira: She is a powerful woman in her role at Mazars. She is highly competent and carries herself with such confidence. She is a great leader in that she is approachable, respected and respectful as well as highly competent. She has taken on a top managerial position as a woman in this cut-throat industry while still having a family and I strongly admire that.
From your experience within your career thus far, do you have any messages for future female graduates heading into the same field?
Be confident in what you know and do not be shy to question anything that doesn't either make sense or sit well with you. Don't feel as though you need to take a step back when more senior personnel are having conversations. Your opinion and views matter and you are just as capable as your peers. Embrace your potential.
What is the best career advice you have ever received? This could be from a colleague, relative or a lecturer.
Don't be shy to ask questions; believe in yourself because you have gotten this far already. Take opportunities that speak to you; get involved because building relationships with the people you see the majority of your week really makes a difference in your attitude toward your job. Hard work really does pay off and it shows - if not to others, then in your own confidence in your determination and ability.

Share some of your favourite highlights since starting at Mazars. This could be work-related or even everyday interactions with your office colleagues.
The teams and clients I have worked on have really been my highlights. I have made good relationships with my colleagues and my audit teams, and that really makes a difference in my attitude toward challenging times. I have been exposed to listed clients in different industries; long hours as well as small non-profit clients and reviews. I have also been able to work with managers and seniors and this has allowed me to pick up on their strengths I admire and take note of how they think when faced with certain obstacles which have allowed me to grow and develop.

Do you feel the COVID-19 pandemic has changed your view on the general work environment in any way?
I feel it has shown me that we can work from home, however, it does pose challenges to communication and bouncing ideas off from one another. On the one hand, with audit, it allows us to focus more as we do not have the distraction of our team around us. On the other hand, however, when one needs to work together with a team member it really does make working remotely very challenging as communication is staggered and it is not as easy as sitting next to the person.
How have you maintained focus and motivation in the face of changes brought by the pandemic? Highlight something important during your day-to-day, that helps you cope with certain challenges.
I have drawn up a monthly habit/goal list – in this, I have laid out 15 daily habits I would like to do and I tick each one I did during the day off. For example, drink 3 litres of water; go outside for 5-10 minutes every day; get 0.5 - 1hour screen downtime; spend time with my dog; spend time with my family; exercise (stretch or a workout). Having these daily "tick offs" have helped me feel a small sense of accomplishment as well as help to maintain a healthy mental space. Exercise has had the biggest impact on my mood and being able to remain productive and positive as the endorphins really do make a difference.
 What do you think the future of audit, tax and advisory looks like in South Africa?
I think this is a growing industry. As businesses in South Africa develop and grow, the need for audits will increase. I think more focus will be placed on audits due to the current scepticism surrounding our profession based on a few bad cases circling the news. This just emphasises the importance of SAICA's Code of Professional Conduct.